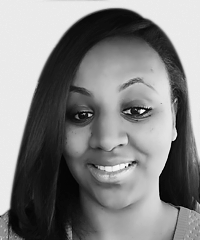 Tarikua Emiru
Marketing Project Manager
1. How long have you worked for Creatis?
I've worked for Creatis for the last nine months.
2. Why do you love Creatis?
I love Creatis because of the staff. They're very supportive and always available when I have questions. They also come on site to remind me that I have a support system. I'm also thankful for the opportunities that Creatis offers; they align the positions that are offered to the goals and the career path that you set. I've worked with temp agencies in the past, but this is the first time I have felt valued and heard professionally.
3. Professionally speaking — what makes you special?
I think my strengths lie in establishing and building partnerships and effectively working with cross-functional partners. I've been fortunate enough to work with partners both domestically and globally and have taken every opportunity to share and learn new approaches, skills and expertise. Being exposed to new ideas, cultures and backgrounds has expanded my approach to projects and provided innovative, thoughtful approaches to developing solutions.
4. What are your hidden talents?
I think my hidden talents are my people skills. People skills include talking effectively and empathizing accurately, while building relationships of trust, respect and productive interactions. I started working in marketing in my 10th grade in high school, and I've developed good people skills that include listening, empathizing and working with diverse backgrounds all of which enhance my ability to work well and learn, share and gain from those around me.
5. If you had the skills, money or talent to do any job in the world you could — what would it be?
I love what I'm currently doing. Being in health care and knowing that the work I do contributes to materials that engage and educate members is rewarding. In life if I can do something that's helping others, while using my talents, skills and education to have a positive impact on others' lives, then I'll feel very fortunate