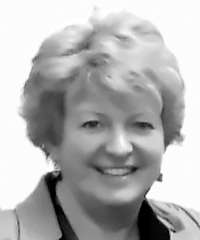 Lynn Kopel
Graphic Designer
1. How long have you worked for Creatis?
I've worked for Creatis for five years.
2. Why do you love Creatis?
I love working with McKaela Baldus, my employee representative. McKaela always makes me feel like she's got my back. She looks for placement opportunities that utilize my experience and work style. Plus, she's very interested in my feedback and ideas on ways we can improve the service Creatis delivers to its clients.
3. Professionally speaking — what makes you special?
I bring a long and varied breadth of experience, with a desire to master my universe. I love figuring out how programs work and relish the challenge of figuring out new or better ways to accomplish an assignment.
4. What are your hidden talents?
Construction, sewing, furniture building, electrical, plumbing and tiling. I like to figure out how to do something and then do it!
5. If you had the skills, money or talent to do any job in the world you could — what would it be?
A singer. I am currently asked to NOT sing — ever.