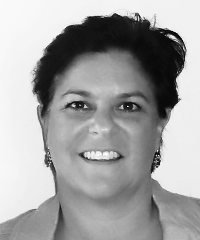 Dawn Bartl
Marketing Manager
1. How long have you worked for Creatis?
I've worked at Creatis for just over three years and I am in my fourth assignment at UnitedHealthcare.
2. Why do you love Creatis?
I love the flexibility of working for Creatis. They have hooked me up with a great, on-going gig at UnitedHealthcare for which I am very thankful. I also like the fact that Creatis is a smaller, local company as I feel that they know me and I am not just a number.
3. Professionally speaking – what makes you special?
My ability to deliver results that are above and beyond what the client is expecting. I am always trying to add value to a company in a way that wasn't expected. I want to make the client feel like they are getting more than expected when I work on their projects. Plus, it is just good fun to take things to the next level.
4. What are your hidden talents?
I try not to hide my talents, but I think I might have surprised UnitedHealthcare with my analytical abilities. They didn't know they were getting a "data driven, numbers person" when I first came onboard. I think it was a real nice surprise as there wasn't really anyone in the department with that background.
5. If you had the skills, money or talent to do any job in the world you could — what would it be?
I would definitely do something in the travel field as I love to explore new places. I am known for going on some pretty fabulous trips and I love helping my friends plan their vacations!