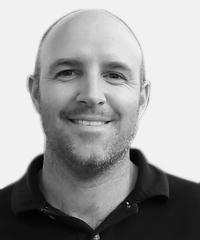 Tim Fahey
Video Animator
1. How long have you worked for Creatis?
I have been working for Creatis for five years.
2. Why do you love Creatis?
Creatis works really hard to make their employees feel like we are a part of the team. With so many employees on site at client facilities, there are not many opportunities to meet other employees and get to know them. Creatis hosts multiple events, both big and small, throughout the year to bring Creatis employees together who otherwise would not have many opportunities to meet the rest of the team. I can tell you, Creatis really shines at the events — not only the staff members that put together these great events and the employees that attend, but Creatis as a whole. It's easy to see the quality that is embedded in every part of who and what Creatis is and does.
3. Professionally speaking – what makes you special?
My desire to continue developing my current skills and learn new ones. This could be as simple as learning a new keyboard shortcut or as complex as trying to teach myself a new coding language. In the end, I believe if I work to seek out new challenges that move me outside my comfort zone, I will gain something in that process. In doing so, I will have taken one more step on my journey to becoming a better artist and I will be a greater asset to Creatis and its clients.
4. What are your hidden talents?
I'm an incredible jungle gym! Just ask my kids.
5. If you had the skills, money or talent to do any job in the world – what would it be?
I would be a professional golfer. I really love the challenge of the game.