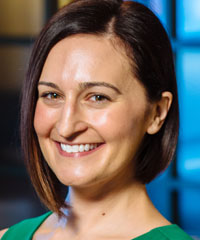 This email address is being protected from spambots. You need JavaScript enabled to view it.
Erika Peterson
Relationship Manager
---
Write a short summary of your background/experience.
I studied classical music in college and ended up with a business degree. Every role prior to Creatis was either in music, the arts, places where I could flex my right brain. The part I always excelled at was "people." Whether helping leadership teams get the right people in the right seats, helping entrepreneurs write process, recruiting, or running a start-up, it all comes back to WHO is doing the work. It gives me great satisfaction to build great teams and successful relationships every day. It's the people who give a business its heart.
Why do you love Creatis?
I say it all the time: if I'm not helping or learning, I'm not fulfilled. What we do here at Creatis allows me to do both of those things every day: we help a lot of people match up with great clients around the Twin Cities, and based on the sheer number of people I meet every day, I'm always learning something new. If you haven't met our internal team, you should. We rock.
Professionally speaking — what makes you special?
I'm nice to everyone. No, really. I don't think there's any room in the world for being cranky. I love finding out what makes our candidates and clients tick. I make a special point to know something curious about you. It matters if you like to knit sweaters for your cats! I'm a good listener. You know what they say: 2 ears, 1 mouth, use them in that order.
What are your hidden talents?
I'm a great dancer. In my car. The car doesn't move until I find the right song. I believe there is a soundtrack for everything in life. Sing and dance and laugh as much as you can.
If you had the skills, money or talent to do any job in the world you could — what would it be?
Easy. I would tour the world as part of the Broadway productions of the Lion King and Les Miserables.
---