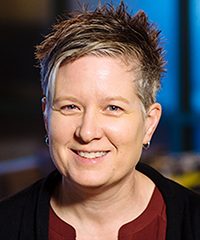 candi.danek

This email address is being protected from spambots. You need JavaScript enabled to view it.

612-843-2703
Candi Danek
Project/Account Manager - Creatis Studio
---
Write a short summary of your background/experience.
I have spent most of my career in the large format printing industry with Sign-Zone, Inc. prior to joining the Creatis team. With being at Sign-Zone 15 years, I held many roles there which prepared me to come to Creatis: Graphic Designer, Project Manager and Design Supervisor. I have been able to take pieces of my previous positions and utilize those skills in my current job at Creatis.
Why do you love Creatis?
The People. Everyone at Creatis is here to help and to be of service. We not only help our clients but we also help each other. We have a great team that truly cares about everyone's success.
Professionally speaking — what makes you special?
What makes me special is my passion. I get excited to come to work each day and face the challenges that each day brings. I get excited about meeting and helping others.
What are your hidden talents?
I have a degree in ceramics and love to create whenever I can. I have also played adult women's hockey for almost 20 years.
If you had the skills, money or talent to do any job in the world you could — what would it be?
I would be a full-time potter and sell my wares somewhere warm during the winter. I could create art and travel - I love exploring new places and meeting people.
---