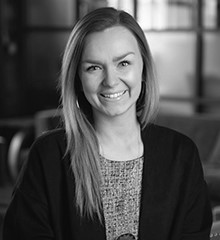 This email address is being protected from spambots. You need JavaScript enabled to view it.
Erin Cella
Staffing Project Manager
---
Write a short summary of your background/experience.
I come from a background in the technology industry, mostly working with SaaS systems. I have done both sales as well as managed projects from day 1 through production. I really enjoy working with clients and building those relationships. I am excited to take my career to the creative side and see how I can apply my skills!
Why do you love Creatis?
I love Creatis for many reasons. Our office is a strong, hard-working collaborative team and I am excited to come into work every day. Everyone works toward one goal, making the client happy- and we have fun while doing it!
Professionally speaking — what makes you special?
I am an extremely fast learner and can handle being very busy and managing a ton of things at once. I like taking on a lot of responsibility and being able to deliver on what I promise.
What are your hidden talents?
I can brew my own Kombucha at home! I also consider myself a dog whisperer.
If you had the skills, money or talent to do any job in the world you could — what would it be?
If I had unlimited money I would open my own dog rescue center. A huge passion of mine is saving dogs and helping families find their fur-ever friend! My dog/baby Lenny is from a puppy mill. I would love to help other dogs the way I have helped him (and he has helped me!).
---