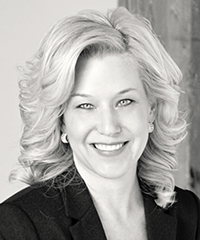 This email address is being protected from spambots. You need JavaScript enabled to view it.

612-843-2702


612-850-0052
Trisha Folk
Business Development Consultant
---
Write a short summary of your background/experience.
18 years of Consultative Sales experience with emphasis in the Marketing & Advertising industry. I have rich experience consulting with marketing teams giving me a deep view into what their daily challenges are.
Why do you love Creatis?
What I love about Creatis is the culture, values and passion we bring to work every day. There is a deep level of heart within our team to connect awesome humans to awesome marketing organizations. We are generous in connecting people outside of our walls which is refreshing in the staffing industry. We care about people finding the right career door regardless if that is aligned thru us or another connection we can open for them within our networks.
Professionally speaking — what makes you special?
I love connecting with people and helping enhance both their personal & professional lives. I am an intuitive which helps align my natural strength in connecting people very quickly.
What are your hidden talents?
I am a certified Yoga Instructor.
If you had the skills, money or talent to do any job in the world you could — what would it be?
I would open a Non-Profit Health and Wellness Yoga Center for Single Mothers.
---