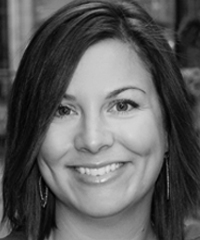 Jamie Simpson
Director of New Client Engagement
Write a short summary of your background/experience.
I started my career in Calgary, Canada, working at Mount Royal University in the Continuing Education department managing the Oil and Gas certificate programs. I built relationships with executives across the business community — recruiting instructors and working to build curriculum and training programs. My favorite part of the job was meeting with the CEOs from the large oil companies to determine their needs for future employees. Following a move back home to the United States, I worked with Kaplan Test Prep where I developed client relationships and served as the educational liaison with students pursuing grad programs. I left Kaplan to join Creatis as a Relationship Manager — and I found that I love to work with clients to find solutions to their problems. In my current role as Director of New Client Engagement, my job is to make connections to new companies and figure out ways that Creatis can help them get their work done more easily.
Why do you love Creatis?
I love that we have a unique ability to help clients over the long term. That we focus on building lasting relationships, so we can understand how clients operate and then tailor our unique combination of staffing and studio services to meet their needs. Having the opportunity to work with such an impressive group of client companies and helping them get their work done is a privilege. I really believe in what we do here.
Professionally speaking — what makes you special?
I relate really well to all types of people. I love building relationships and I am constantly trying to learn new ways to better engage with our clients. Not surprisingly, I am high in Woo from the Strengthfinders themes — which speaks to my love of engaging with new people and helping them solve problems.
What are your hidden talents?
I am a mean dancer. I have the unique ability to whip up ANY dance floor and I can help almost anyone have a good time in any environment!
If you had the skills, money or talent to do any job in the world you could — what would it be?
I'd be a professional coach of some sort. I love helping others find their strengths — so to do something where I get to help other people figure out what makes them great would be my dream job!