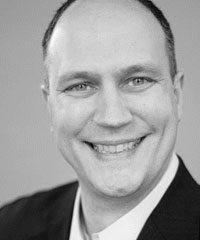 Curtis Smith
VP of Business Development & Marketing
---
Write a short summary of your background/experience.
I've spent my career building relationships for some of the most respected advertising, public relations and digital agencies in the U.S. I've overseen business development and marketing, and have done my share of client work in these areas. The thing I like most has been learning about new businesses and industries, and especially meeting new people with different personalities.
Why do you love Creatis?
How we solve client's problems. During my agency days, I would have Creatis on speed-dial (or at least instant messaging). The way Creatis can ramp up on a client's brand, provide marketing/creative execution and deliver world-class service quickly and easily - what's not to love about Creatis?
Professionally speaking — what makes you special?
I've always been able to deliver what the client needs. By having a high standard for what I do, it has served me well in helping to become a valued client partner.
What are your hidden talents?
I've been a firefighter for the city of Golden Valley for over 10 years. This has allowed me to acquire a long list of talents including putting "the wet stuff on the red stuff", facilitating public education sessions and still being highly functional with little or no sleep.
If you had the skills, money or talent to do any job in the world you could — what would it be?
Professional gardener. I would love to plot, plant and maintain war gardens across the Twin Cities. Of course I'd reap the benefits of fresh food, but I'd also have the winters off to go ice fishing.
---