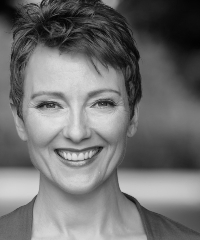 Patty Nieman
Copy Editor & PowerPoint Designer
2020 Core Value Award Winner
---
SHARED JOURNEY
---
Creatis Employee Since:
November 2010
Clients Supported:
Medtronic, Creatis Studio: Optum, UnitedHealthcare
Shared Journey Core Value:
Paying it forward is the lifecycle of Creatis. Be strategic but make genuine connections. Know you're engaged in something bigger than yourself. Our network is more than just clients and employees – we are a community of partners.
Why Patty?
No one in Creatis history, it seems, has gotten more consistent kudos from our clients than Patty Nieman. Over nearly a decade of partnership with Creatis, Patty has been a bedrock for our Studio's Proofreading Program and for our client Medtronic; bringing a keen eye and expertise to every project. Her career with Creatis is a prototype for successful long-term, mutually beneficial engagement with our employees which is what mean by Shared Journey. This is a model of what Creatis strives for when it comes to employee tenure, flexibility, and growth. Patty knows what building something bigger than the individual is all about by providing unparalleled quality time and again, anticipating client needs and making lasting connections with people.
---