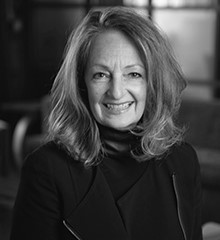 This email address is being protected from spambots. You need JavaScript enabled to view it.
Beth Bitney
VP of Finance & Business Operations
---
Write a short summary of your background/experience.
My career spans 30 years of experience ranging from large corporate to small business environments. My forte is as a business partner, providing a wide variety of functional expertise and support in the areas of Finance, Pricing, Facilities Management, Operations and HR. Industries I have worked in include marketing professional services, hospitality, promotional materials and technology.
Why do you love Creatis?
Creatis is an active, evolving and exciting business where each client we serve and each day brings a new opportunity for challenge and growth.
Professionally speaking — what makes you special?
I believe what makes me special is my ability to establish strong partnerships with all levels within a business. Rather than being the "rear view mirror" of what has already happened, I excel at involvement with other business leaders to define what the future can bring to help a business grow and expand.
What are your hidden talents?
I am a pretty good cook, a bad golfer and always up for something fun!
If you had the skills, money or talent to do any job in the world you could — what would it be?
A professional shopper. I would love to shop all day - with someone else's money!
---