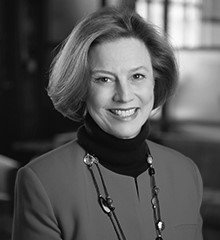 This email address is being protected from spambots. You need JavaScript enabled to view it.
Mary Schneider
VP/Managing Director of Staffing
---
Write a short summary of your background/experience.
I have 25+ years of experience in Marketing and Sales with roles ranging from VP, Account Management and Client Services; VP, Sales & Marketing; and CMO. My experience includes consulting/marketing services working with clients such as Motorola, Rockwell Automation, American Family Insurance, Emerson Electric, Xilinx, Citrix, 3M and Cargill. It also includes corporate roles with companies such as MakeMusic, Edmentum, SourceHOV and BASF. I have driven end-to-end brand, demand, loyalty and product management marketing organizations and have managed a variety of sales channels including direct sales, account management, distribution, eCommerce and inside sales. I have developed and executed go-to-market strategies, customer-experience and customer engagement strategies and business intelligence analytics and metrics, and I have implemented and maximized technology tools such as salesforce.com and Marketo.
Why do you love Creatis?
I love Creatis because we focus on our clients' success while ensuring employee engagement. We bring our best selves to our work, and we hold ourselves to high standards while ensuring collaboration, accountability and a strong sense of purpose within a supportive environment.
Professionally speaking — what makes you special?
What makes me special is my innate ability to comfortably and successfully deal with ambiguity. I am highly skilled at bringing order to chaos, simplifying complexity and delivering tangible outcomes for both external clients and partners and with internal teams.
What are your hidden talents?
I am an active outdoors person and spend as much time as possible outside biking, hiking, kayaking, golfing, skiing, snowshoeing, gardening and traveling – in almost any type of weather. I adhere to the thinking that there is "no such thing as bad weather, just bad clothing" – a good mantra for a native Minnesotan.
If you had the skills, money or talent to do any job in the world you could — what would it be?
Adventurer and world explorer
---