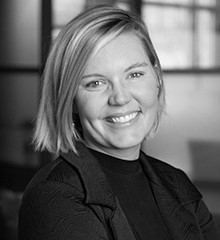 This email address is being protected from spambots. You need JavaScript enabled to view it.
Terra Schmidt
Relationship Manager
---
Write a short summary of your background/experience.
I'm a driven and motived marketing and advertising professional that is ignited by creativity, strategy, and growth. I have a tenacious spirit in supporting client success and employee career paths.
Why do you love Creatis?
We are a nimble, mighty team at Creatis that provides quality support through our talented employees. I truly enjoy making an impact in someone's career and supporting their efforts for professional growth.
Professionally speaking — what makes you special?
I believe my initiative and tenacity are what make me special. I love solving problems and generating creative solutions.
What are your hidden talents?
I believe my hidden talents are my resilience and positivity. I believe every situation is a learning opportunity to continue to evolve and grow.
If you had the skills, money or talent to do any job in the world you could — what would it be?
My dream was to be in the marketing and advertising industry, which I have accomplished. I have been part of this industry since I was in high school. However, I also really enjoy creating beautiful spaces with my husband, Josh. Josh is a carpenter and it would be a lot of fun making our hobby, decorating and building, its own small business.
---