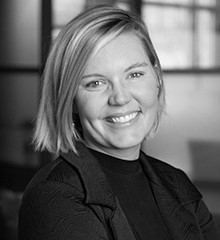 This email address is being protected from spambots. You need JavaScript enabled to view it.
Terra Schmidt
Relationship Manager
---
Write a short summary of your background/experience.
I have over fourteen years of experience in the marketing and advertising industry. My career began in media sales in Kansas City, MO and six years ago I continued my path here in the Twin Cities. While in the Minneapolis metro I have worked in the content marketing industry as well as continuing my experience in the media and agency industries. My passion stems from a curiosity and motivation to grow businesses through marketing and advertising. I have an enthusiasm for process, support, and discovery in each partner interaction to supply strategic client wins.
Why do you love Creatis?
We are a small but nimble, mighty team at Creatis that is dedicated to helping our staff and clients grow through professional development. I love making an impact on someone's career and supporting their efforts for professional grow. I also love the opportunity to continue helping companies grow through marketing and advertising in a different way. Our team is extremely efficient, talented, and smart and the company culture of doing what's right through excellent service is inspiring to be a part of everyday.
Professionally speaking — what makes you special?
I believe my initiative and tenacity is what makes me special. I love solving problems, finding an ideal solution, and being of service to let my professional and personal relationships shine in their daily tasks and roles.
What are your hidden talents?
I believe my hidden talents are my resilience and positivity. I believe every situation is a learning opportunity to continue to evolve and grow.
If you had the skills, money or talent to do any job in the world you could — what would it be?
I absolutely love marketing and advertising however if I had to go a different path there are two additional interests I would be interested in pursuing. Two of my personal hobbies are traveling and decorating. I love helping friends decorate their homes and an interior design role would be interesting. My husband is also a carpenter, it would be fun to partner together each day creating beautiful homes. The other dream job would be traveling around the world as a blogger sharing my experiences with the world and inspiring others' independence and adventures.
---