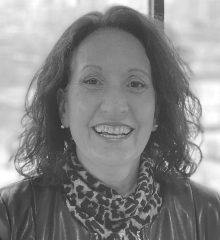 This email address is being protected from spambots. You need JavaScript enabled to view it.

612-843-2720
Rhonda Palmer
Relationship Manager
---
Write a short summary of your background/experience.
I've been a relationship manager in a variety of roles at several agencies in the Twin Cities, mostly focused on B2B accounts in the food industry, for 20+ years. I've always thrived on building relationships, identifying opportunities, and finding solutions. Then collaborating with a team to see it all come to life. The best part about my career has always been the people I've worked with and met. That is what I will continue to focus on in my role at Creatis – getting to know our clients and employees so I can help them be successful!
Why do you love Creatis?
The people and the pace – we get to work with such a wide variety of employees and clients at a pace that is energizing and supportive. The endless variety and opportunities to find the best solutions for our client and our employees. It's kind of like a puzzle, except without all of the solid color middle pieces!
Professionally speaking — what makes you special?
Finding the 'other' right answer is my approach to problem solving, there is always an opportunity to find new solutions in every situation. Asking "and what else?" often brings forward an idea that seems like it should have been right in front of us.
What are your hidden talents?
Unicycle riding, running a sub 4-minute mile, juggling a dozen eggs – none of those... Reciting the alphabet in reverse — that I CAN do. [yes, there is a backstory to how I discovered I had this talent!]
If you had the skills, money or talent to do any job in the world you could — what would it be?
Today Show host – it includes all of the best perks: talking with interesting people, travelling to fabulous places, and wearing fantastic clothes!
---