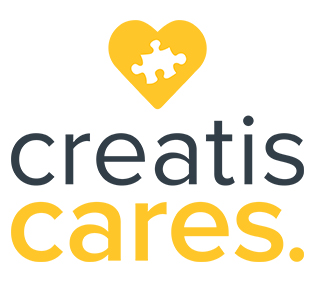 2021 Creatis Cares Honoree Nominations
We'd like you to help us pay it forward this holiday season – as we bring our Of Service core value to life by supporting a 501(c)(3) non-profit local to the Twin Cities. If you know an established organization that could use support and/or creative pro bono work, nominate them to be our 2021 Creatis Cares Honoree using the form below. Nominations will close on Friday, October 29, at 5 pm. Creatis leadership will then select four organizations to serve as finalists. On Monday, November 8, voting will begin for the four finalists. The honoree with the highest votes by Friday, November 12 at 5 pm will be our 2021 Honoree. Thank you for your engagement with Creatis!
---
---
Creatis Cares Honoree Support
Scroll through these past examples of our creative support for past honorees UpTurnships & Avivo.
UpTurnships Web Redesign

UpTurnships Web Redesign

UpTurnships Web Redesign

Avivo Brochure Creation

Avivo Brochure Creation
---