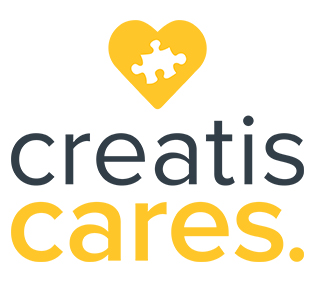 A Giving of Thanks from Creatis
To celebrate this season of thanks and family celebrations, we'd like you to help us pay it forward as we bring our Of Service value to life by supporting local non-profits organizations. Like Creatis, each is dedicated to helping people train, prepare for and find a great job so they can live a better life. Each organization will receive $500 of in-kind and monetary donations from Creatis - and one will receive $1500 as our Creatis Cares honoree of the year. Select one of the non-profts listed below who you feel should be our Creatis Cares honoree this year.
Voting closes at 11:59 p.m. on Sunday, December 24th - so make your selection now!
---
As a valued partner, we're asking you to vote for one of the following organizations:
---
And to you and yours, a happy holiday season from your friends at Creatis