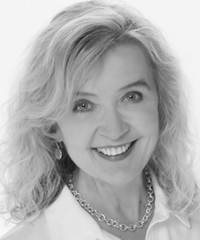 Celeste Gervais
Marketing Manager
2018 Core Value Award Winner
---
PARTNERSHIP
---
Clients Supported:
UnitedHealthcare
Partnership Core Value:
Striving to work both 'with' and 'for' our clients – to help them find the best solution and get more quality work done quickly every day. Partnership means being proactive, open and honest – with a strong ability to effectively collaborate with others.
Why Celeste?
Celeste brings many years of marketing expertise and wisdom to her assignment at UnitedHealthcare. She has been recognized by our clients for going above and beyond to pull projects across the finish line, while always partnering with her team and colleagues. She also offers a strong sense of leadership – as a Marketing Manager she drives strategic initiatives and delivers solutions to every client challenge. Celeste is the consummate professional partner who anticipates needs, cares about people, and understands how the relationship between client and Creatis works most effectively.
---