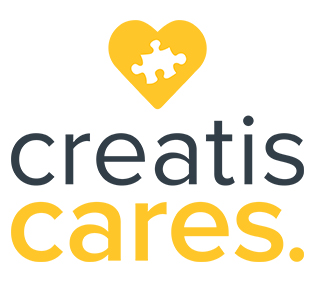 Creatis believes in doing what's right - by our clients and employees - but also by the Twin Cities community in which we do business. We're here to be of service by using what we have to help who we can. Creatis Cares is about using our gifts to do the most good in our community by engaging in meaningful volunteer opportunities and leveraging our creative and marketing resources to assist local non-profits. Whether that means mentoring young job seekers, packing food for those suffering from hunger, or donating design time - caring for our community matters. Check out our recent events below.
---
2020 Creatis Cares Honoree Program
Help us pay it forward this holiday season by participating in our 2020 honoree selection process.
Click the button below to vote for the Creatis Cares Honoree, from among our four finalists. #CreatisCares
2020 Creatis Cares Honoree Voting - Results
View 2019 Creatis Cares Honoree Voting Results
---