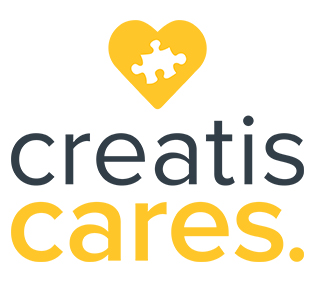 Creatis believes in doing what's right - by our clients and employees - but also by the Twin Cities community in which we do business. We're here to be of service by using what we have to help who we can. Creatis Cares is about using our gifts to do the most good in our community by engaging in meaningful volunteer opportunities and leveraging our creative and marketing resources to assist local non-profits. Whether that means mentoring young job seekers, packing food for those suffering from hunger, or donating design time - caring for our community matters. Check out our recent events below.
2021 Creatis Cares Honoree Program
Voting for our four non-profit finalists is now closed. Thank you for your engagement with Creatis!
2020 Creatis Cares Honoree: UpTurnships™
UpTurnships is dedicated to transforming the hiring processes of the Twin Cities. They pair highly motivated, under-resourced, and underrepresented college students to paid internships, job training, and one-on-one coaching, heightening their career opportunities and future earning potential. UpTurnships is steadfast in their commitment to breaking down workforce racial disparities.
Creatis Cares Diversity and Inclusion Partnerships