Studio Services
You've done all the prep work. You have your copy, the photos, your company's branding guidelines and logos, and an idea. But you need that project designed, approved, and ready for print now. Yesterday would be better. How long would it take your team to deliver that design product? Several days? A couple of weeks? The studio services and design and production team at Creatis can have it done and done right within 24 to 48 hours. No matter the project, our diverse team of designers, production artists, copywriters, and proofreaders means we can meet your challenge head-on and on time.
---
How our studio services work:
Team of Creatis employees
Can do work remotely or in Creatis Studio
Supervised by Creatis
Project-based billing; no retainers
Option for ongoing execution partner; we work with your budget
Supported by Creatis Studio Project Manager or Coordinator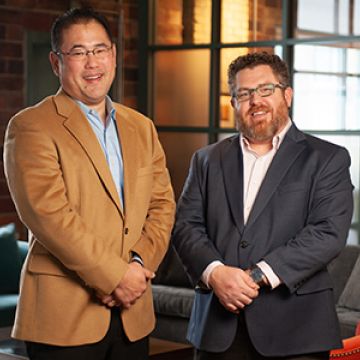 The highly-efficient, incredibly talented Creatis Studio team provides quick creative design execution that meets your needs, your budget, and your vision. Did we mention quick?
Creative production services we provide:
Marketing Elements
Sales support materials
Collateral development – direct mail, catalogs, email
Branding elements
Training manuals
Trade Show support
Digital & Social
Web & email templates
Web design
Microsite and landing pages
Digital media
Responsive design
File transfer and setup
Social content management
Presentation Development
PowerPoint
Doc scrubbing
Versioning
Adapting content for multiple users/audience/geographies
Content Generation
Content developers
Content creators
Creative/Design/Production
Graphic design
Infographics
Logo design
Copywriting and editing
Proofreading
Local Ad programs
---
To learn more about how the Creatis Studio can help you with your marketing projects, contact us now.