In The Key Of D | Digital Marketing Podcast
What can Digital do for you? In The Key Of D is a podcast about digital marketing featuring conversations with top Twin Cities business leaders and digital experts. Host Kathy Hollenhorst and co-host Gino Giovannelli explore why digital matters and how it helps entrepreneurs, business leaders, and marketing professionals make their businesses better.
Sign-up for our Podcast eNewsletter and receive podcast notifications and enhanced content.
Featured Episode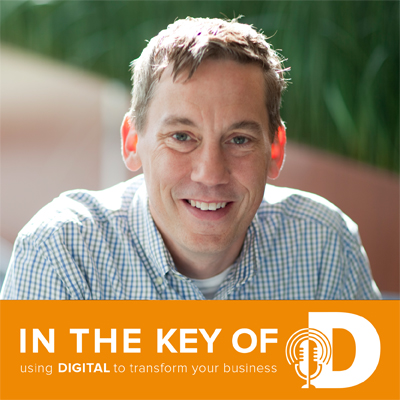 episode 16
Making the Change From the Middle with Jim Cuene
One primary goal of digital transformation is to streamline the consumer experience. And while technology is the key enabler, real change often happens at the cultural center of an organization. The marketers and leaders in the middle might need an outside champion to unlock digital's full potential within a company. Jim Cuene is the Founder & CEO at Fahren, a consultancy that offers expert talent, guidance and advising to large organizations that are seeking digital transformation. In this episode, Jim lends his wealth of digital knowledge to incisive conversations around making cultural shifts, balancing slow leadership with fast action, adhering to the leadership stack, and why there's never been a better time to be a marketer than right now.