What can Digital do for you? Join host Kathy Hollenhorst and co-host Gino Giovannelli to explore why digital matters and how it helps entrepreneurs, business leaders and digital/marketing professionals make their businesses better. Featuring conversations with top Twin Cities business leaders and digital experts.
Sign-up for our Podcast Newsletter and receive podcast notifications and enhanced content.
Featured Episode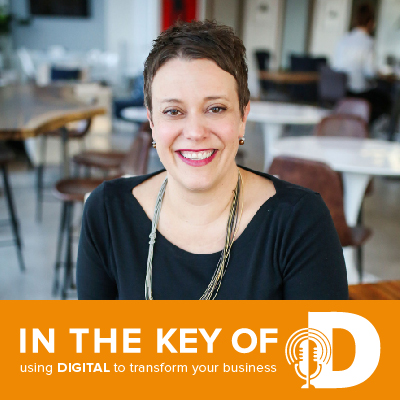 episode 4
Small Bets Placed Often—Featuring Jen Swanson
Digital transformation is not a toaster, you can't just plug it in and expect it to work. It's also not a big budget project that you wash your hands of after the end-date. So, what is it? One way to think of it is as a series of small bets, placed often. Founder and principal of her own highly-successful consulting business and former VP of Digital at Optum, Jen Swanson joins the podcast to discuss digital risk and reward, how she helps companies integrate digital into their business strategy, and why projects end but products endure.