In The Key Of D | Digital Marketing Podcast
What can Digital do for you? In The Key Of D is a podcast about digital marketing featuring conversations with top Twin Cities business leaders and digital experts. Host Kathy Hollenhorst and co-host Gino Giovannelli explore why digital matters and how it helps entrepreneurs, business leaders, and marketing professionals make their businesses better.
Sign-up for our Podcast eNewsletter and receive podcast notifications and enhanced content.
Featured Episode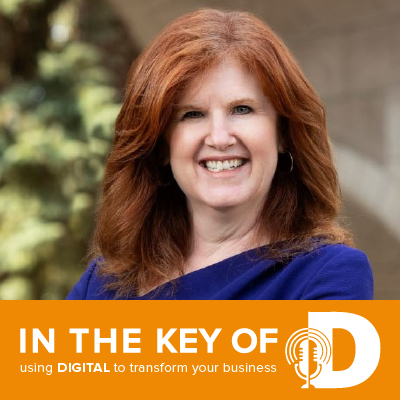 episode 13
Giving Freedom Within the Guardrails—Featuring Kymm Bartlett Martinez
Every brand wants to go viral. But as a marketing or business leader, how do you know when your messaging is going off the road? Install guardrails, says executive Kymm Martinez. Staggering success has followed Kymm from her work with CPG giant General Mills to her current role as VP/Chief Marketing & Communications Officer at the University of St. Thomas. She understands that as digital evolves, trendsetting marketers must pay attention to cultural transitions, take risks on experimental channels, and understand brands as more than just products, but also as the people who use the brand. In this episode of In the Key of D, Kymm shares a wealth of insight on leadership and fostering creative freedom that stays between the rails.