In The Key Of D | Digital Marketing Podcast
What can Digital do for you? In The Key Of D is a podcast about digital marketing featuring conversations with top Twin Cities business leaders and digital experts. Host Kathy Hollenhorst and co-host Gino Giovannelli explore why digital matters and how it helps entrepreneurs, business leaders, and marketing professionals make their businesses better.
Sign-up for our Podcast eNewsletter and receive podcast notifications and enhanced content.
Featured Episode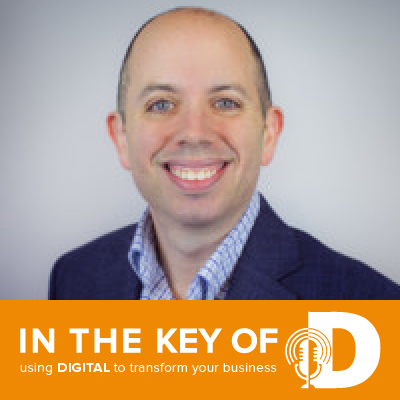 episode 14
How Understanding POEMs Drives Digital Integration with Adam Dince
Can you hear that? It's your data speaking, and Adam Dince wants you to listen.
From the early days of building websites to leading digital experience teams, Adam's career spans over 20 years of digital marketing evolution, with a focus on using organic and paid search to reach the right person at the right time with the right content. Adam is a lifelong student of data who wants to know what can be learned about the customer through search behavior and history. Adam joins the podcast to discuss the necessity of an omnichannel digital marketing strategy, best practices for reaching customers online; the evolution of paid, owned and earned media; and his pivotal 80/20 social listening rule to help grow your audience.