In The Key Of D | Digital Marketing Podcast
What can Digital do for you? In The Key Of D is a podcast about digital marketing featuring conversations with top Twin Cities business leaders and digital experts. Host Kathy Hollenhorst and co-host Gino Giovannelli explore why digital matters and how it helps entrepreneurs, business leaders, and marketing professionals make their businesses better.
Sign-up for our Podcast eNewsletter and receive podcast notifications and enhanced content.
Featured Episode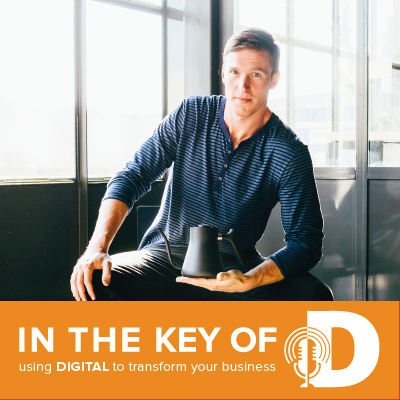 episode 15
Stand It Up, See What Happens with Jake Miller
Jake Miller is a human mission statement. The Founder and CEO of Fellow embodies his company's mission to help people brew ridiculously good coffee by offering the best gear and guidance on the market. Fellow has seen incredible growth in part because of Jake's steadfast belief in human-centered design and valuing relationships over transactions. Digital has enabled entrepreneurs like Jake an opportunity to start conversations directly with customers and it's transforming almost every industry. He joins the podcast to discuss getting as close to your customer as you can, using digital to creatively market and sell physical products, and how taking the right risks can pay off.