In The Key Of D | Digital Marketing Podcast
What can Digital do for you? In The Key Of D is a podcast about digital marketing featuring conversations with top Twin Cities business leaders and digital experts. Host Kathy Hollenhorst and co-host Gino Giovannelli explore why digital matters and how it helps entrepreneurs, business leaders, and marketing professionals make their businesses better.
Sign-up for our Podcast eNewsletter and receive podcast notifications and enhanced content.
Featured Episode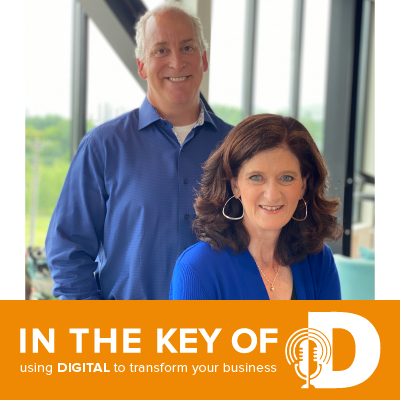 episode 1
Let's Get Digital—Featuring Kathy Hollenhorst & Gino Giovannelli
What is digital transformation and why does it matter to business leaders, entrepreneurs and professionals? In this pilot episode for "In the Key of D" host Kathy Hollenhorst and co-host Gino Giovannelli help frame-up the big questions around using digital, how to get started and preview the fascinating topics we'll dig into with our guests.