Staffing Services
The average time it takes to bring on a new employee - from the moment you know you need them to the moment they're on-site and up to speed - is about six months. By that time, you've missed the deadline, lost the project, or fallen behind. Creatis provides on-site staffing services that get you that help within a fraction of the time. Our organization contains more than 130 marketing and creative experts, meaning we can get you the right solution and the right people, right when you need it.
---
How our staffing services work:
Creatis employee contracted to your team
Options to work on-site or remotely
Day-to-day supervision by you
You decide length and scope of the assignment
Charges based per hour; no overhead, no retainers
Employee is supported by dedicated Creatis Relationship Manager
Potential to hire (with agreed-upon fees to Creatis)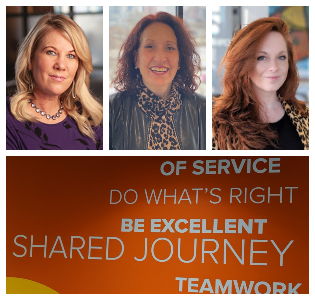 We invest the time to understand the needs and culture of each organization so we can effectively match the right Creatis employee
with your team.
Staffing roles we've filled:
Creative/Design
Production Artists
Designers
Art Directors
Copywriters
Technical Writers
Proofreaders/Editors
Videographers
Video Editors
Account & Project Management
Account Managers
Project Managers
Project Coordinators
Program Managers
Marketing & Communications
Brand Managers
Product Managers
Marketing/Communications Managers
Marketing Analysts
Research/Consumer Insights Managers
Digital
Email Marketing Specialists
Web & UX/UI Designers
Content Management Specialists
Content Strategists
SEO/SEM Specialists
Digital Marketing Managers
Paid Digital Media Specialists
Social
Content Curators & Developers
Social Media Specialists
---
To learn more about how the Creatis Staffing team can help you, contact us now.