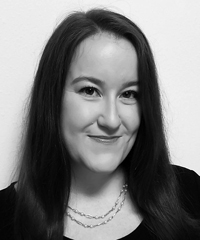 Kelsey Robbins
Project Coordinator / Content Manager
2017 Core Value Award Winner
---
PARTNERSHIP
---
Clients Supported:
UnitedHealth Group, Optum
Partnership Core Value:
Striving to work both 'with' and 'for' our clients – to help them find the best solution and get more quality work done quickly every day. Partnership means being proactive, open and honest – with a strong ability to effectively collaborate with others.
Why Kelsey?
In the one year Kelsey has been with Creatis, she's already been on 3, going on 4, assignments! She exemplifies professional loyalty because she trusts us to find the best assignment for her over and over again. Kelsey honors her side of the bargain by jumping into new assignments, adapting and ramping up quickly, and adding value on day 1. Her varied skill-set, responsiveness and confidence make her the perfect partner in working with and serving our clients.
---