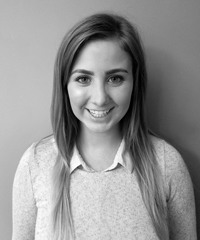 Cassidy Stephens
Project Manager
2017 Core Value Award Winner
---
SHARED JOURNEY
---
Clients Supported:
Unitedhealthcare
Shared Journey Core Value:
Taking personal responsibility for one's actions and working to build something bigger than oneself. Being part of the Creatis family over time – and always being committed to the success of Creatis for the long-term. Recognizing that sometimes the journey together IS the reward.
Why Cassidy?
Cassidy has been on the Creatis team for 2 years and she's already made big waves helping us best serve our client. She's helped to shape a new role on her client team by bringing ideas to the table and finding new ways to add value. She takes ownership to keep the Creatis home office informed on her work and team, creating a journey that benefits everyone involved.
---