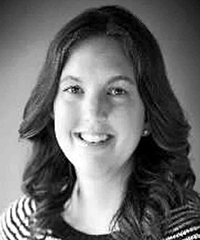 Kate Mauzy
Project Manager
2019 Core Value Award Winner
---
DOING WHAT'S RIGHT
---
Creatis Employee Since:
August 2016
Client Supported:
UnitedHealthcare
Doing What's Right Core Value:
For the greater good - balancing the needs of Creatis, our clients AND our employees.
Always striving to do what's right for our clients, other employees and our community. Respecting the 'business' side of Creatis along with respecting each person. Acting with high integrity, and taking pride in being the best business partner possible.
Why Kate?
Kate understands how to balance the needs of clients, herself and Creatis while acting with integrity. It's in this balance that she truly shines in on her role at UnitedHealthcare as a Project Manager – where she is often needed to pivot between tasks and tackle different kinds of projects. At the outset of her engagement, Kate took over work for a long-time UnitedHealthcare employee who had retired - and ramped up almost immediately.
This quick-learning ability makes her a key player on the team. She's also easy to work with, a strong advocate for Creatis – always keeping us in the loop when she hears about ways we can continue to better support our client.
---