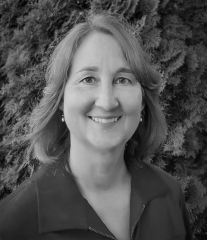 Cathy Challman
Designer
2020 Core Value Award Winner
---
DO WHAT'S RIGHT
---
Creatis Employee Since:
April 2018
Client Supported:
Optum
Do What's Right Core Value:
Check your ego at the door. Ask the tough questions and make the hard decisions for the best outcome and greater good, but don't do it without heart. Find the right balance of needs — yours and the client's.
Why Cathy?
Cathy is not only an incredibly skillful designer, production artist and art director; she also radiates professional integrity. She works for the best outcome for herself, the client and Creatis. In Cathy's role as a designer for Optum, she helps new employees understand processes better and suggests streamlining processes for efficiencies. She asks great questions when things didn't make sense and communicates with the Creatis team to help us keep a "finger on the pulse" about any changes at Optum—enabling Creatis to further help Optum get more work done. Cathy has been instrumental in helping us serve our Optum client with excellence and truly embodies our Do What's Right core value.
---