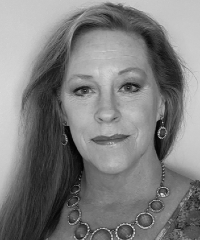 Michelle Beckrich
User Experience Marketing Manager
2020 Core Value Award Winner
---
OF SERVICE
---
Creatis Employee Since:
August 2018
Clients Supported:
UnitedHealthcare, Medtronic
Of Service Core Value:
Focused on anticipating and meeting others' needs. Helping without being asked. Doing your homework to add value. Going the extra mile – only after walking in their shoes.
Why Michelle?
Michelle has expertise in leading the development of digital experiences for consumers—which includes overseeing marketing campaigns and user testing related to UX (user experience) enhancements and delivering projects on time and budget. Michelle's supervisors praise the solutions and knowledge she brings to this complex, cross-functional work; Michelle just knows how to find the right solution and most important: she delivers it. She also understands how to create meaningful connections between consumers and brands—people and products. It's in her thoughtful, deep understanding that she makes a huge difference for her supervisors and colleagues—she is truly Of Service for our clients as she's proved throughout her career journey with Creatis.
---