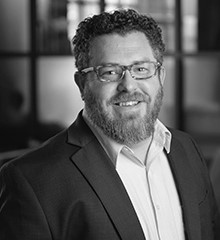 Ryan Van Haaften
Studio Project Manager
2021 Core Value Award Winner
---
TEAMWORK
---
Creatis Employee Since:
May 2017
Clients Supported:
Creatis Studio (current), UnitedHealthcare, Ecolab
Teamwork Core Value:
We over me mentality. Knowing and owning your part and responsibilities for the good of the team. Buying in, pitching in, and going all in for the collective best.
Why Ryan?
Ryan is the embodiment of the Creatis Teamwork value. During his career with Creatis, Ryan has worked both on a Staffing assignment and also in the Studio as a core team member; doing whatever has been asked of him and going above and beyond to support the team. He's taken the lead in documenting internal processes, maintaining complex information that is essential for us to serve our clients. He's also trained/onboarded Project Managers in our studio, setting them up to be successful. Whether he's making suggestions on client workflow improvement or getting extra work done to meet deadlines, Ryan has been the go-to Creatis Studio representative whenever called upon.
---