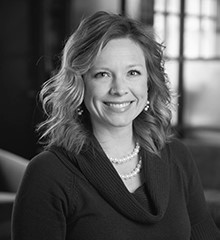 This email address is being protected from spambots. You need JavaScript enabled to view it.
McKaela Baldus
Relationship Manager
---
Write a short summary of your background/experience.
I've always been in the creative and marketing industry. Over the past 10 years, I've sold printing services to small companies, interactive communications to national brands and staffing services to companies of all sizes. I love working with creative and marketing people of all levels (even though my artistic skills equal those of a doormat) and helping clients solve their business pain points. I found a home at Creatis, where I can maximize my skills in account management, leading the staffing division and working with skilled professionals who are looking to join a team of super cool people.
Why do you love Creatis?
The people. I love the people I work with, our associates and our clients. I love helping our clients fill their marketing and creative gaps and I love helping our associates realize their full potential by putting them on assignments where they can utilize their skills.

Professionally speaking — what makes you special?
My intuition. I have a sixth sense and can read between the lines. This helps me to get our clients what they need, the first time, every time.
What are your hidden talents?
I'm a baby wrangler. After a day at the office, I can come home to two crabby kids and get them both on my lap drinking bottles at the same time. It makes me feel like a princess warrior.
If you had the skills, money or talent to do any job in the world you could — what would it be?
Pro sand volleyball player. I LOVE the summer Olympics and could watch sand volleyball all day. Instead, I stick to the beer-league in my hometown to get my fix.
---