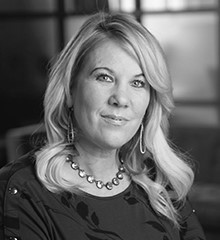 This email address is being protected from spambots. You need JavaScript enabled to view it.
Julie Mattson
Director, Account Management
---
Write a short summary of your background/experience.
I have been in marketing and advertising for 20+ years. I started my career as a media buyer/planner at a large ad agency but then transitioned to client services. I really enjoy being the primary day to day point person on the accounts I manage while building strong internal and external relationships. I love that at Creatis I build relationships while applying my industry knowledge to connect the right people to the right positions.
Why do you love Creatis?
Absolutely it would be the people at Creatis and the culture of striving to be the very best version of yourself in everything you do. I also love the aspect of making a difference not only with those we connect with, but also in giving back to the community which is a Creatis core value.
Professionally speaking — what makes you special?
My connection with people! I want to help others succeed however I can. Whether it be in their business endeavors or in finding the right fit professionally. I am a problem solver and skilled at helping find that right piece of the puzzle.
What are your hidden talents?
My chameleon-like ability to easily adapt to change. Moving all over the country and being in five different high schools alone taught me the art of resiliency!
If you had the skills, money or talent to do any job in the world you could — what would it be?
I am a big HGTV fan and would love to flip houses! Not so much the down and dirty work of remodeling, but the decorating and staging would be fabulous!
---