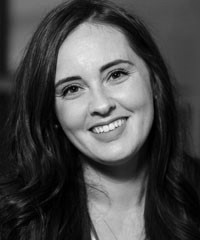 This email address is being protected from spambots. You need JavaScript enabled to view it.
Amber Sullivan
HR/Operations Specialist
---
Write a short summary of your background/experience.
I've spent a lot of my career in the service and manufacturing industries - managing processes, facilities and systems by making them more effective and efficient. I am excited to work in the marketing industry and leverage my skills to support our clients and employees and develop relationships to strengthen our team.
Why do you love Creatis?
The Core Values that we stand for and how every employee embodies them. Because of these values, I see so many passionate, kind and hard working people that want to make a difference with each other and the clients that we are serving.
Professionally speaking — what makes you special?
IMy ability to problem solve difficult situations and to find solutions to make us more efficient with our employees and clients.
What are your hidden talents?
I have some mad karaoke skills. But only have one song that I ever sing!
If you had the skills, money or talent to do any job in the world you could — what would it be?
I would be a singer/songwriter. I love how music impacts your life and can help to tell a story that can be translated to anyone who hears it.
---