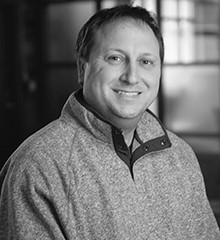 John Harazin
Studio Designer
---
Write a short summary of your background/experience.
I've been a Graphics Designer for 31 years. As a kid, that's all I ever wanted to be.
Why do you love Creatis?
I enjoy the people I work with and knowing we work as a team makes the work day a little simpler. Learn something new every day and the flexibility when needed.
Professionally speaking — what makes you special?
I been in a lot of work environments, from tiny graphics studios to large corporations. I've experienced it all and learning along the way and happy clients is what I find gratifying.
What are your hidden talents?
I enjoy airbrushing which has helped me with being more patient and not getting upset when I mess up.
If you had the skills, money or talent to do any job in the world you could — what would it be?
I would be a professional lawn chair tester by a fire pit along the shores of a lake.
---