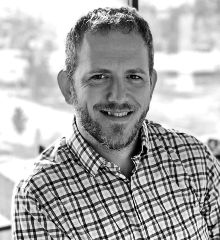 This email address is being protected from spambots. You need JavaScript enabled to view it.
Matt Jordan
HR/Office Manager
---
Write a short summary of your background/experience.
I had been working in the retail/customer service space for almost 20 years, so Creatis is a new adventure for me. For 17 years I worked at The Home Depot, with the last seven as an Assistant Store Manager. Although I held many roles at Home Depot, I specialized in merchandising; creating displays and events for product, monitoring/ordering inventory, and setting standards for store appearance. I love interacting with customers and employees and helping make sure they each have a fantastic experience.
Why do you love Creatis?
I love that Creatis lives and breathes its Core Values, both for its clients and employees. They aren't just something we put on a poster in the break room and talk about once a year. It's an everyday focus.

Professionally speaking — what makes you special?
I'm very even-tempered and agile. This allows me to quickly and calmly handle any problems that come across my desk and then pivot back to my regular work tasks. You never know what your day may bring, but I am able to adjust quickly to stay on task.
What are your hidden talents?
I was an Art Major in college and I draw well, although I am out of practice. I also used to set up and decorate Christmas trees and holiday displays for people.
If you had the skills, money or talent to do any job in the world you could — what would it be?
Professional Baseball Player! I love baseball. If I won the lottery the first thing I would do would be to put a batting cage up in my back yard. Hitting off a tee is like meditation for me. I still play baseball in a senior wood bat league. Definitely MLB Player…… or Professional Traveler (if that's a real thing).
---