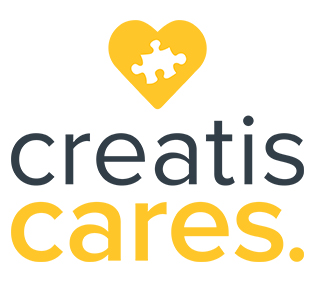 A giving of thanks from Creatis
To celebrate the recent holiday season of thanks and family celebrations, we wanted to pay it forward to bring our Of Service value to life by supporting local non-profits organizations. Like Creatis, each is dedicated to helping people train, prepare for and find a great job so they can live a better life. Each organization receives graphic design support from Creatis during 2018 and Women Venture receives $1000 in a montetary donation plus additional graphic design support as our Creatis Cares honoree of 2017.
Below is the final status of our Q4 2017 Creatis Cares contest.
---
The International Institute of Minnesota 14 Votes
Summit Academy OIC 14 Votes
Twin Cities Rise 15 Votes
---
Best wishes for a happy and successful 2018 - from your friends at Creatis!