episode 8
Bridging the Divide—Featuring Aaron Keller
We are living in an increasingly digitized world, but we'll always be physical beings. Good design is no longer either only digital or only physical—it must function in both spaces, harmoniously. Capsule co-founder & CMO, design philosopher and author Aaron Keller brings his thoughtfulness to the show to discuss digital design theory and practice, sustainable packaging, and why designers must see the consumer as a human being first.
Our Guest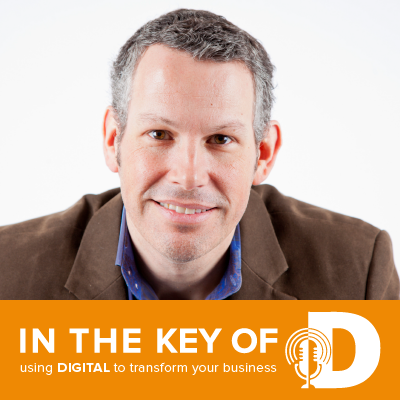 Aaron Keller
Chief Marketing Officer, Co-Founder, Capsule - Columnist, TCBmag.com - Author
Aaron is a founding partner and managing principal of Capsule, where he leads brand development, strategy, research and naming for the firm's clients. He has over 20 years of consulting experience in marketing, branding and retail strategy for a range of brands, including Jack Daniel's, Target and 3M. Aaron has a B.A. in Marketing Management from the University of St. Thomas and an M.B.A. from the Carlson School of Management at the University of Minnesota-Twin Cities. He is also a column writer for Twin Cities Business Magazine and co-author of the Physics of Brand.
Show Notes
In this episode we cover:
[00:50] Aaron Keller Introduction
[1:52] Aaron discusses co-founding Capsule (his design agency)
[3:00] What is the most significant change in design practice these past 20 years? Aaron talks about Capsule's evolution as an agency
[7:15] What are your clients biggest design and branding challenges right now, during COVID-19?
[9:45] What are some of the biggest changes for retailers during this time? How are they using digital to solve problems?
[12:45] Aaron defines "responsive design" and how it's changed how designers approach their work
[15:05] "One size doesn't fit all." Aaron further breaks down responsive design and why prioritizing different audiences matters
[17:25] Mobile First vs. Mobile Only, Aaron's take on these buzzworthy design theories
[21:45] What are the top things to keep in mind when a project involves packaging design?
[24:00] How long has packaging sustainability been top-of-mind for designers or agencies like Capsule?
[27:00] Aaron offers advice for upcoming graphic designers in today's world
[28:50] Rapid Fire! Quick Questions and Fast Answers with Aaron Keller
[30:45] How does Aaron stay current in all things digital? What's the next big thing in digital design?
[32:40] Kathy and Gino's Key Takeaways
[36:19] Bridging the divide between physical and digital, a key summary of the episode
Links & Resources:
"Key" Takeaways
Design can't be only digital or only physical anymore. Responsive design means considering everywhere your design will be seen (mobile, print, packaging, desktop, etc.)
Designers have the responsibility to bridge the divide between the physical and digital world. That's the great challenge of the digital age.
Think of your audience as human beings. You must first understand who they are, where they live, what they buy and why…then work your way forward. Research is so important in the digital age.
Great design is about more than simply how it looks; functionality that speaks to the brand must be incorporated as well. Innovations in sustainable packaging & unboxing experiences are poised to make an even bigger impact for the consumer in the coming years.